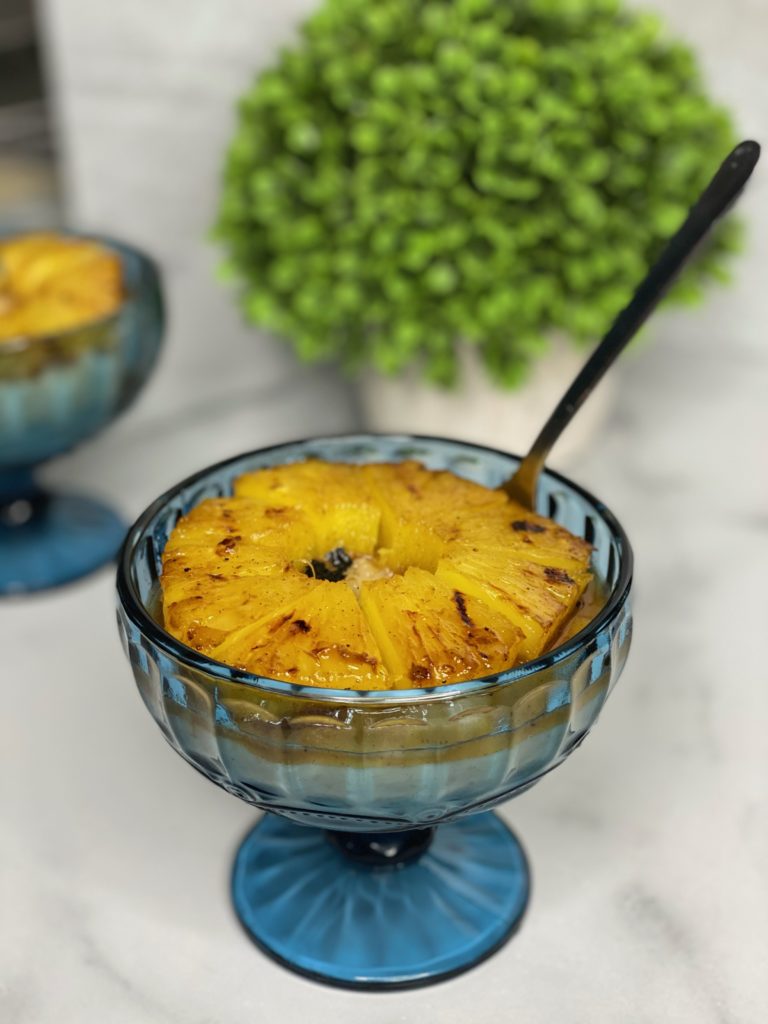 Nothing screams summer to me like fresh fruit…and grilling. Put the two together in this mouth-watering (and incredibly simple) grilled pineapple dessert and nothing could make me happier. It gets me dreaming of lazy days on the beach, listening to the waves and soaking in the sun. The minute fresh summer fruit shows up at the farmers market or the produce aisle at the grocery store, I am all over it. When we walked into the store last week and saw pineapples on sale for 87 cents…it was a done deal. I knew exactly what we would be doing with it!
This grilled pineapple dessert is easy! You slice the pineapple. Put the slices in a bag with brown sugar, melted butter and cinnamon. Let the slices soak up the deliciousness until you are ready to grill them up. A few minutes on the grill is all it takes. Top the grilled pineapple slices with coconut ice cream and the leftover brown sugar marinade and you have the perfect summer dessert!
Print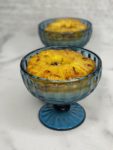 Grilled Pineapple: The Ultimate Summer Dessert
---
Description
Grilled Pineapple sundaes are the ultimate summer dessert.  Fresh pineapple slices soaked in brown sugar, grilled to perfection, and topped with coconut ice cream will be a dessert you have on heavy rotation all summer long.
---
1

Whole Pineapple
Brown Sugar
Melted butter
Cinnamon
---
Instructions
Slice and core the pineapple
Put slices in dish or cake pan with brown sugar, cinnamon and melted butter
Let sit for 30 minutes or more (I've left mine in for hours) 
Remove from marinade, but reserve juice for topping
Grill the slices for 3 minutes each side
Place one or two slices in a bowl
Top with a scoop of coconut ice cream
Top with reserved brown sugar juice
Enjoy!
---